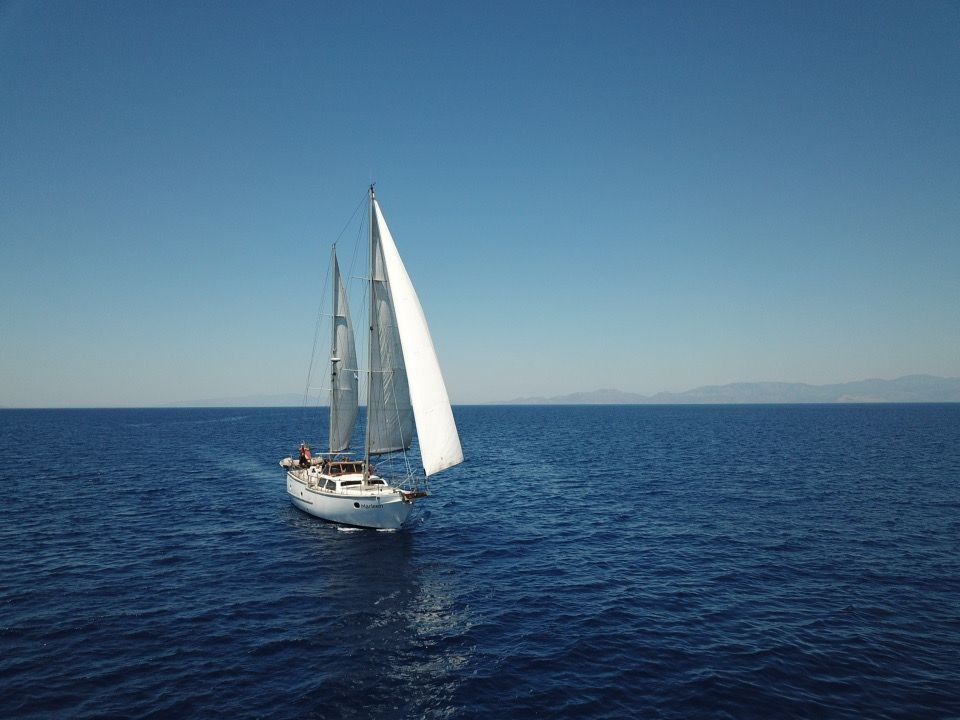 Not a single day starts without Marleen singing the Guten Morgen song and us, the crew, preparing a delicious breakfast. It was a sailing day again and we were blessed with strong Aegean winds that pushed us smoothly from #Nisyros to #Tilos island.
Tobi piloted his #drone today and got some breathtaking shots but it was such an experience to catch the drone in a windy sailing day. However, Tobi's bird landed on our hands after the shooting session was done.
There were already melon, pistachio, chips, almonds on the table as we were approaching Tilos. Aegean breeze makes everything taste much better. It really is a culinary experience everyday on the board.
Today we got to experience the cold and blue waters of Tilos until we sat down for a coffee. Everyday we share and learn from each other. Sometimes the conversation gets deeper than the sea and it is hard to realize how fast the time passes. Today we talked about events we remember that strucked and changed us.
Quote of the day: Alternative for the quote if the day: "Either we are eating and we are silent or we are not eating but talking about food." – Franzi