Day 5 – A hardy breakfast was needed for a long day ahead.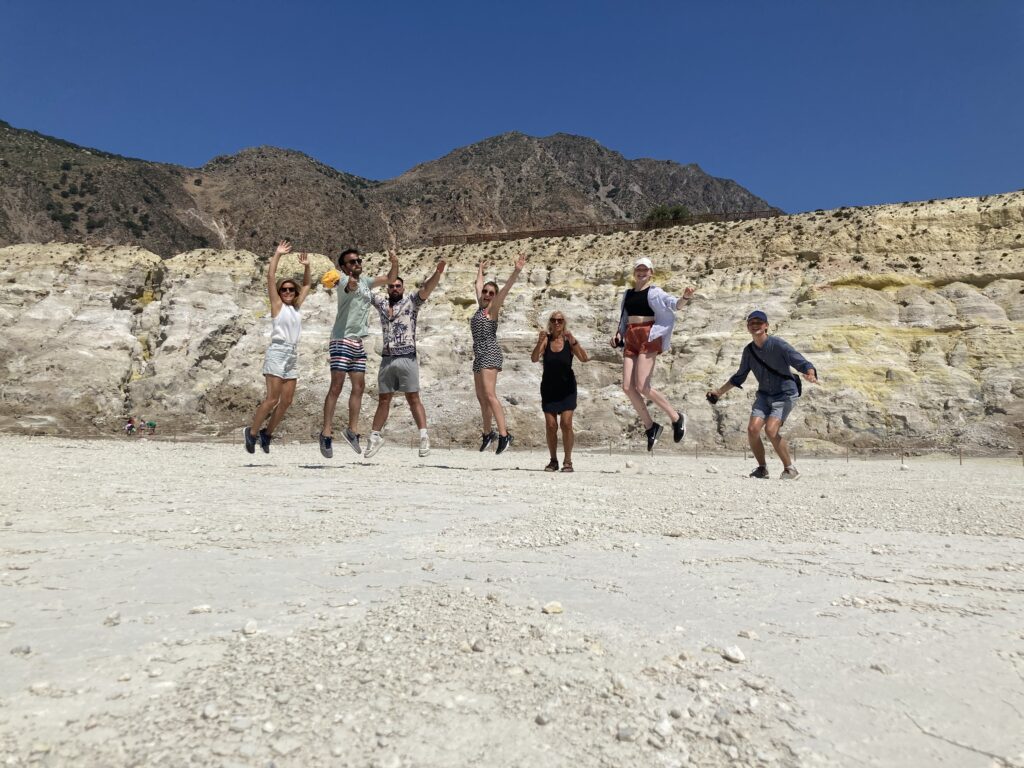 Every breakfast is an experience… we always see different cutting and presentation styles common to different #nationalities of our crew member. Today breakfast tasted heavenly under the cool and clean weather in Nisyros – the fig island.
Nisyros may be small but it is a #mythological and #geologicaltreasure with breathtaking views. Our first stop of the day was to the caldera of the Nisyros #Volcano where mythological creatures fume their anger off. The volcano was such a unique experience: the rotten egg smell under sweltering weather felt like Hades was still present there. We needed to jump in the cool Aegean waters to cool down and so we did.
We snorkelled under the sea to find Sponge Bob's house and some nice views were waiting for us there. Eals, sea urchins and corals… After cooling down it was time to taste the volcano… cake.
The volcano cake was served with a warm and liquid interrior that erupted on our plate and melted the delicious scoop of ice cream together with our hearts.
In Nisyros everything is naturally possible. The island offers a free public #sauna. Though a bit small, we all fitted perfectly and came out super refreshed.
Besides all the fun and exploring, we also finished our first content piece for the summer school #project, check out our Instagram and learn more about Symi island!
Quote of the day: "under the sea?"