Day 4 – circumventing storms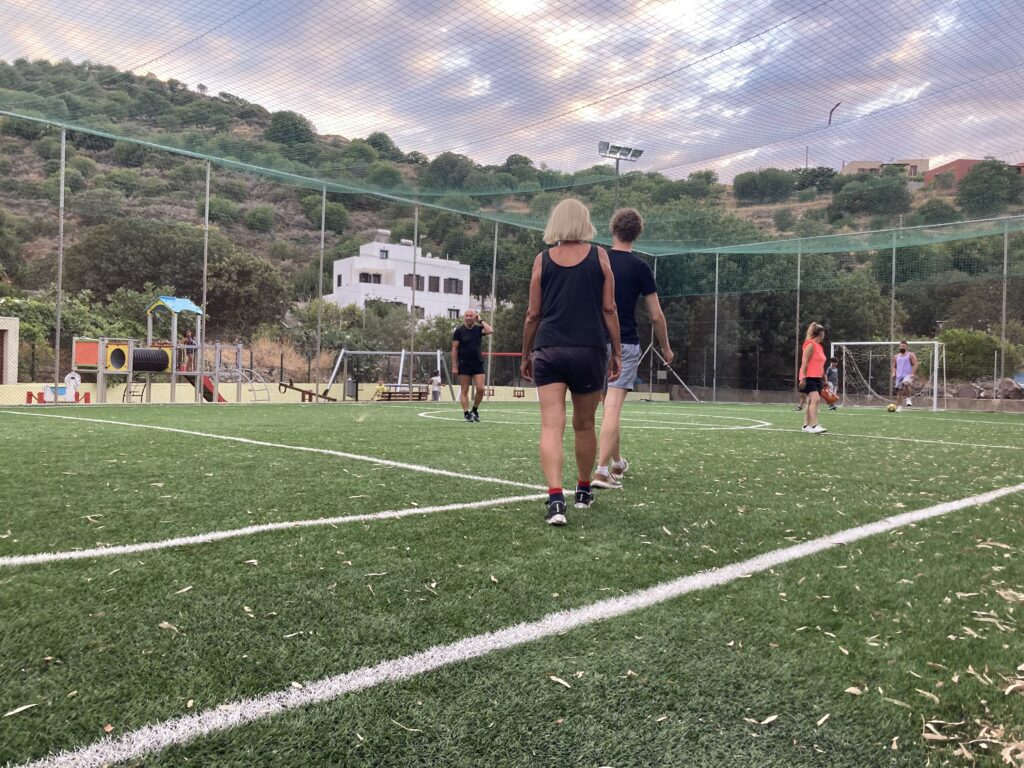 Today started early as Marleen had to cover over 30 nautical #miles to take us to our next stop – Nisiros island. But the 7 hours voyage didn't feel as long. While there was a storm close by, Rasmus spared us great weather conditions (thanks to the many gifts to him).
On the boat the crew enjoyed fresh breakfast and some free time. For some it was about reading a book, taking a nap or sunbathing while others went for party Schlager, Rammstein and Turkish rap.
On the way Angelika thought the group one more knot – a 5th in our repertoir. This finally makes us qualified to take up more important tasks like changing the #flags when crossing the sea #borders, tying and putting out fenders when docking and for the talented team members, Ugur and Franzi, even throwing the ropes to the harbour master.
However, while we were lucky to circumvent the storm on the sea, another one attacked us in full force right in Nisiros football ground. A dozen of local kids challenged the crew and at the same time revealed secret football lovers, dramatic fighters as well as real winners in our #team.
Quote of the day: Attack!