Day 1 – There's no left and right on Marleen.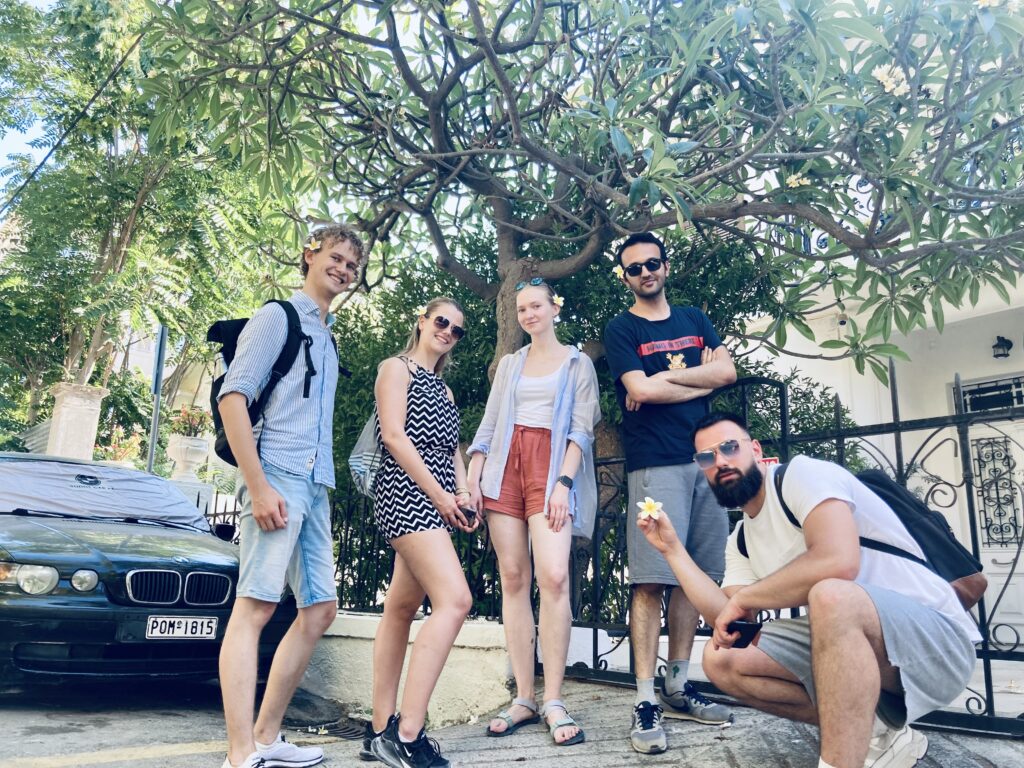 There's no left and right on Marleen, it's port and starboard.
Skipping formal introductions we start the trip with a three-layer chocolate cake under the night sky and an ultimate birthday playlist. Following the first night of getting comfortable with sleeping on board we are awaken by Nana Mouskoyri's Good Morning Sunshine and a first taste of Agean sea. After our morning swim and an amazing breakfast on board, we are introduced to surviving on a boat by Andreas and Angelika.
As the sailing starts tomorrow, today's mission is getting to know a little bit of Rhodes and each other. While the island was challenged by competing nations throughout history, we found more similarities than differences among the five of us. Having endless discussions ranging from coffee making methods to exploring the different angles of European identity we realize that being European is about opportunities and privileges, about divided past but joint future, walls and bridges, and most important – the people. We all agree that while there are many imperfections in the system, we are grateful to be part of such a diverse but united community.
The discussions calm down for amazing greek dinner, being tired from thousands of steps and the mid July sun. As the last challenge for the day we climb to the best sunset spot in Rhodes to we gather our thoughts and prepare for setting the sails tomorrow.
Quote of the day
"There's no democracy on the boat"