5. Day – Tilos – Alles is now stabel! 
We've settled into the early morning routine and set sail for Tilos. Although Anida greeted Rasmus, we think he was still sleeping because we had very little wind, making our journey a very gentle but calm trip. Too hot to stay downstairs, we had a slow morning out on deck – reading, talking, sleeping – but mostly just staring out into the rhythmic waves. It gave us time to reflect on past conversations and some just chilled. 
We played a card game with questions from previous sailing participants, talking about anything from what language we would like to learn to what does friendship mean to us. Pulling up into Tilos, we helped with the sails and docking Marleen at the harbour.
As always, next on the list was to get to the beach as fast as possible before melting. This was the clearest water so far with a good amount of strange fish. With coffees overlooking the water, and with a few curious ears listening, Ben gave a keynote speech about our private and professional engagement with social media and how this shapes our behaviour. Something that we can all relate to, we discussed social media and how to links to our mental health, 'fomo', and building our own brands. We all tried really hard not to open instagram and bereal immediately afterwards. We failed.
After dinner with fluffy ginger cats and making more BeReals, we had an unnecessary sprinting race up the streets of Tilos, danced some salsa, sweated a lot and decided to explore the nightlife of Tilos. Lots of deep topics and bonding later, we have to say – there is nothing better than an ocean dip in the middle of the night under the stars.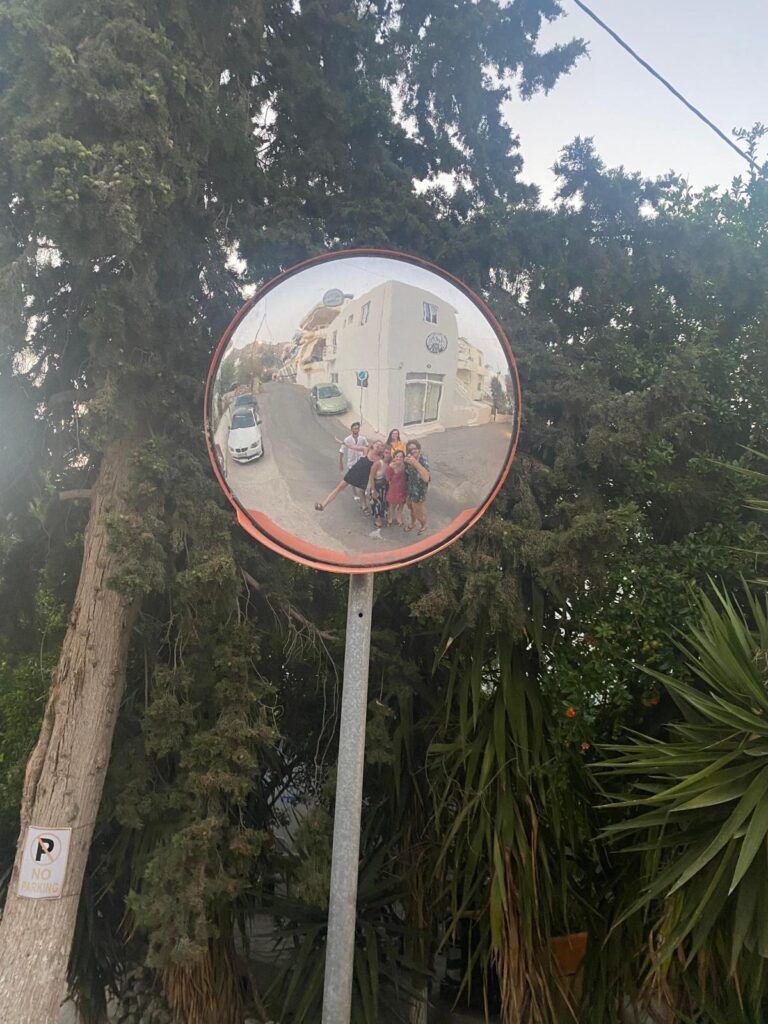 #greece #dodecanese #summerschool #logbook #exchange#summerschool #europe