3. Day – Nisyros – Alles ist schlimm
☀️With a long day ahead of us, we set sail at 6am with the #sunrise providing us with perfect views of pastel oranges and blues.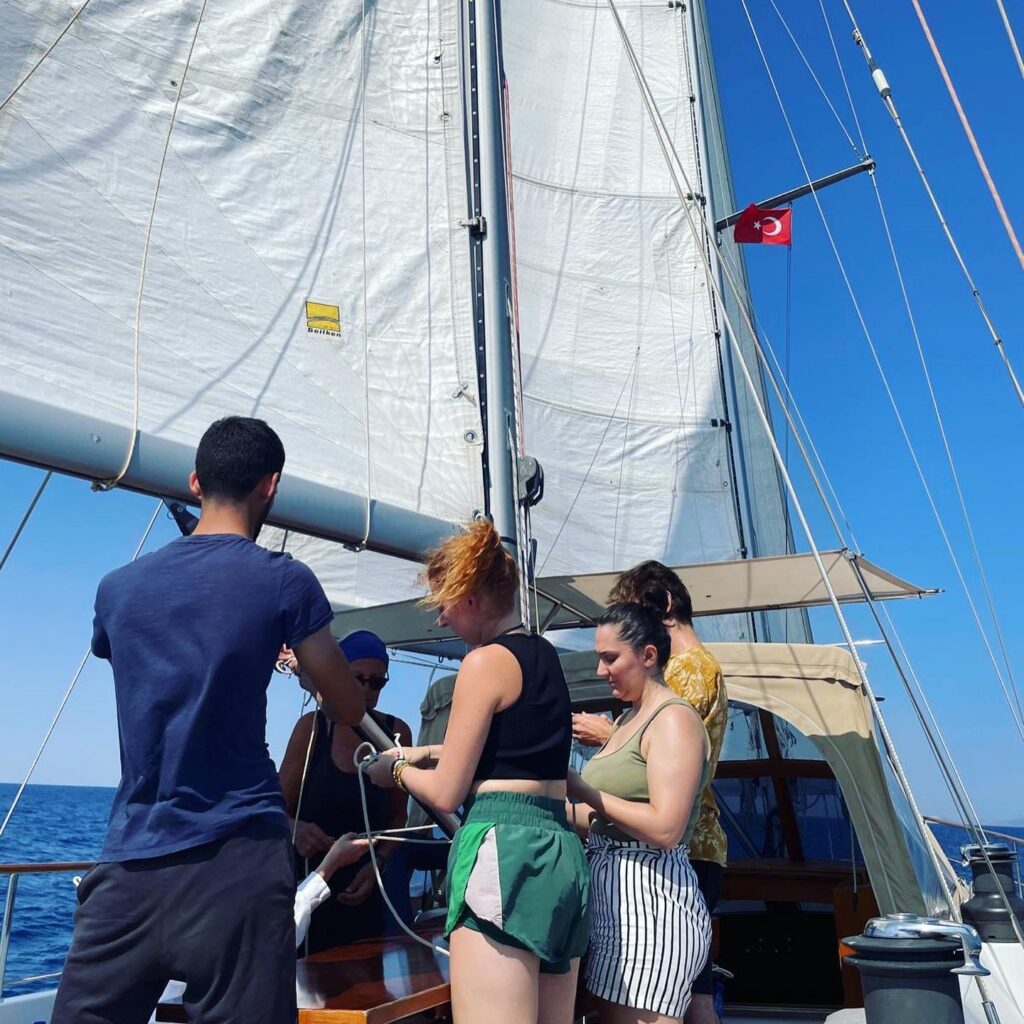 Our breakfast also went sailing, riding a nearby wave onto the floor as we all fiercely held onto our plates for dear life. This invited a new breakfast delicacy, "oat-zarella"!
We enjoyed really peaceful sailing today, which gave us the opportunity to learn various different knots from Angelika which might be helpful over the coming days. We put our crew knowledge into action after some sunbathing and helped dock the boat at our new destination, Nisyros. 
Nisyros is a tiny village island that is much calmer than our time in Symi yesterday. With shops closing and empty houses, it's almost a ghost town. It also plays host to an active volcano, but we can't imagine it getting any hotter than it is already, despite already taking two dips in the volcanic sea. 
We continued with our tradition of coffees and #discussionsat the local beach bar, where Kayla introduced the topic of changing attitudes, roles and #sustainability of humanitarian aid in Europe and beyond. 
And then things got a little bit schlimmer…We took to the field to play an incredibly chaotic game of football with about 15 local kids aged between 6-16. With everyone screaming Malaka!!! we finally called it a truce and headed for…non alcoholic drinks overlooking the sea.