1. Day – Rhodes – save your toes!
Guten Morgen, good morning sunshine
Our morning started with a fresh swim surrounded by Greek yiayia in cute bathing hats.
Abbas had his first sea experience, concluding "very salty". We prepared a breakfast feast, formed a truly admirable chain of command like army ants.
The captain Andreas had the #safety talk and showed the importance of saving our toes and we all learned a lot about risks and duties on the board. Hopefully, we can juggle our responsibilities as we did with the balls.
After discussing in great earnest what type of ghost we would be [Franzi would be a friendly prankster ghost). Milena took us to her hidden gem high overlooking Rhodes City. Over Greek frappés we got to know the group and discussed our #expectations and learned how to deal with each other by writing manuals about ourselfs. Welcome to Farmont #fellows module 101.
Refreshed by caffeine and walking around the old city, we chose places that we thought showed how we see being #European. Tolerance, equal values, reflecting on freedoms and privileges of being European and the #responsibilities they bring. We highlighted the strong histories and legacies both good and bad that mark the European experience and how new #ideas and changes like curling pink flowers can replace and grow over the past.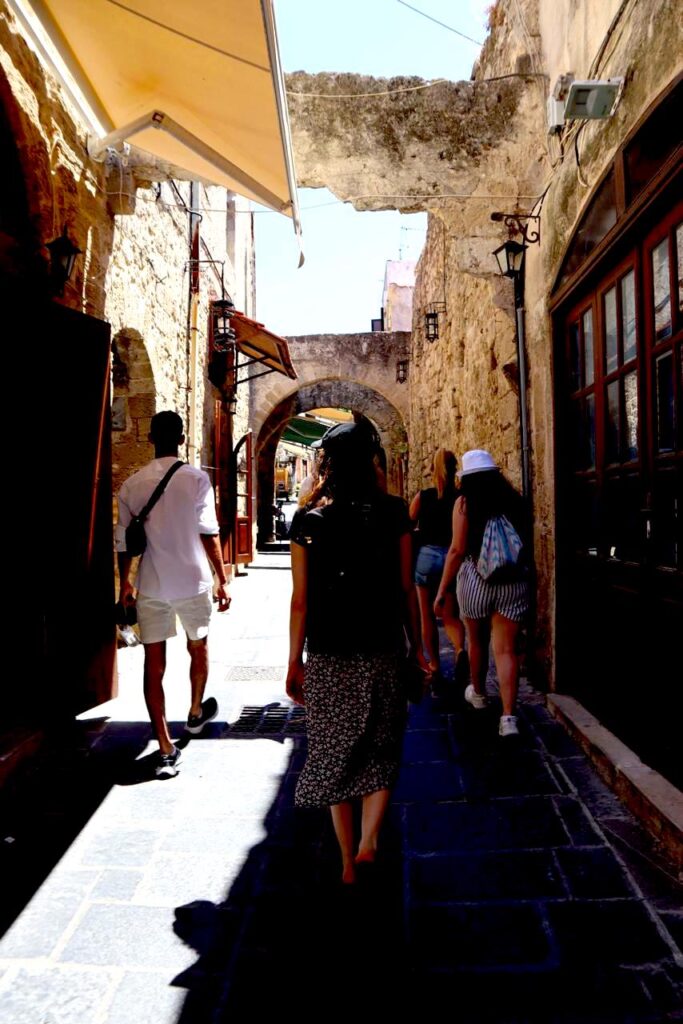 Moving from old to new city, what we thought were aches and pain from heat and existence turned out to just be "hangry" saved once again by tzatziki. Strengthened with ice cream and a pit stop at an abandoned hospital, we walked onwards and upwards to a gorgeous point to see the #sunset. A dramatic boat sailed by following the sun, slipped behind the horizon as well as seeing the Turkish coast. We foreshadowed tomorrow's destination with our first glimpse of Symi.
While walking home, we scored tickets to a budget tragedy performance by Ben which the local cat gave mediocre reviews.
Many steps and cats later, we fall into bed ready for tomorrow's next start.