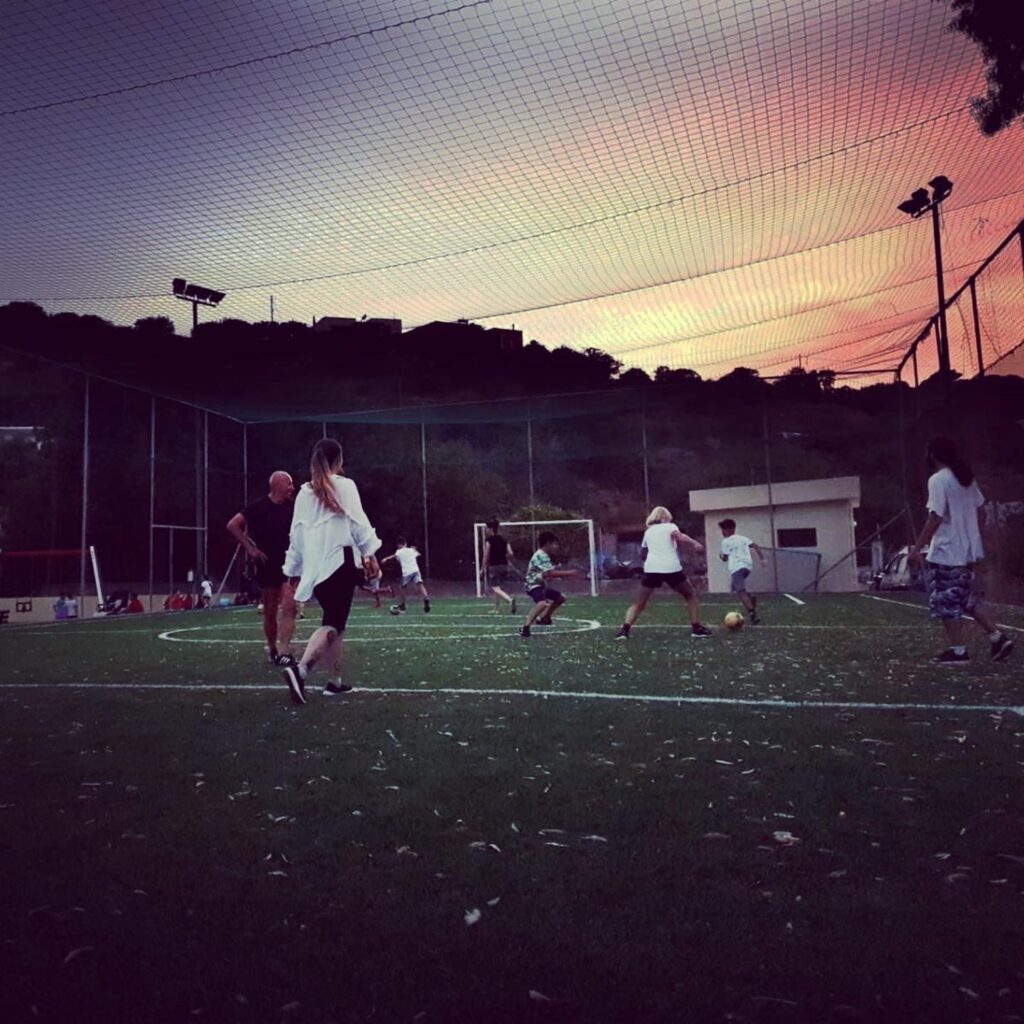 Although it took three alarm-songs, today we woke up as sailors. Before we knew it, the boat was moving and we had embarked on a calm and sunny sea journey to the Island of #nisyros .
Saskia made her call to Rasmus's favours and he blessed us with some wind which allowed us to #sail. Breakfast on water and a nap under the sun made us used to the rocking of the sea. This time we helped on some of the sailing chores, knotting the fenders, changing the Turkish for the Greek #flag and throwing the ropes to the harbor man.
Once on land, we had a swim on the sea and a fruitful coffee conversation about our motives. How much risks we take, if we are warm or cold, organized or flexible, good with group working etc. When we headed for dinner we all realized that when sat down, everything felt shaky. Until now, nobody had felt sea sick, but everybody now feels land sick. And so, after dinner we shaked out our dizziness on a sweaty but sweet #football match with the local kids. 5-1, victory for the colored t-shirt team.
This trip is not only about getting to know each other but getting to know #oneself. Tomorrow we embark on a volcanic walk and will put to test our will for #risk…