JOIN OUR CREW THIS SUMMER!
CALL FOR APPLICATIONS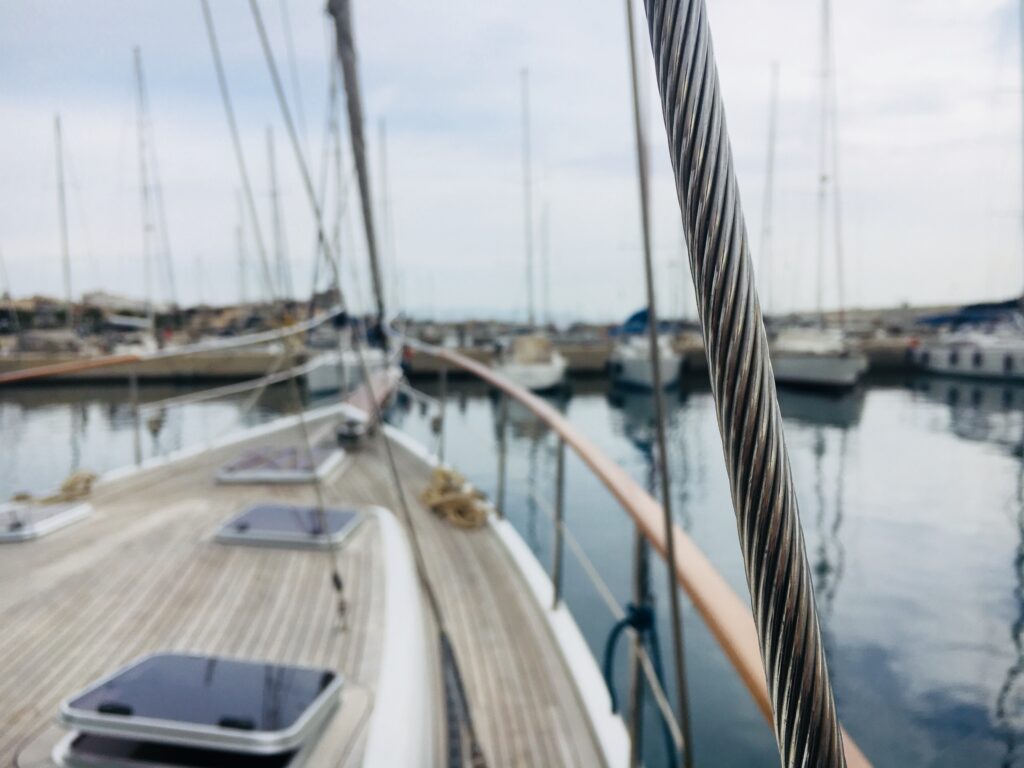 About the project
The participants of the summer school, organized by the Hans Farmont Foundation, are invited to spend time with young people from Europe on a ten-day sailing trip in Greece and Turkey. On the foundation's sail boat, the fellows receive the opportunity to realise a project idea concerning Europe, to create a network and to put companionship within limited space to the test. The foundation covers all costs related to the programme such as food, accommodation as well as transportation.
Together with our crew, the participants gather sailing experience and explore the Greek islands around Rhodes and the Turkish coast. What does it mean to rely on each other, to set sail together and to carry responsibility for Europe?
Before starting sailing you have online meetings in which you will get to know each other as a group, have discussions and develop a project idea which you want to realise in summer in Greece. The online forum is supervised by two mentors who are former scholarship holders of the foundation and who will give you further input based on their experiences on our ship and their academic and working experiences.
Project topic
This year our cohort has decided to focus on environmental issues as a general project theme. Addressing environmental issues is increasingly becoming an integral part of our European identity, especially with the EU's ambition to make Europe the first carbon-neutral continent, and are particularly relevant for the islands in the Aegean sea. Droughts and wildfires during the summer, limited freshwater supply, nature exploitation and lax waste management practices are some of the issues that the locals deal with in their everyday life.
While problems like this are already complicated in nature, the picture becomes even more mixed in Greece where part of the solution is also a problem. It is well known that the Greek islands depend heavily on the coastal tourism industry which if not well-managed have serious impacts on the natural and built environment. During the project activities we will dive deeper into the local environmental issues and the concept of sustainable tourism as a potential solution to achieve economic wellbeing without damaging the environment and preserving the culture of local communities.
While we already settled on the general theme for the project, there's still a lot of room for your ideas and contributions, as more precise thematic focus, project activities and their implementation will depend on the different skills and experiences that the gathered crew will bring to the table.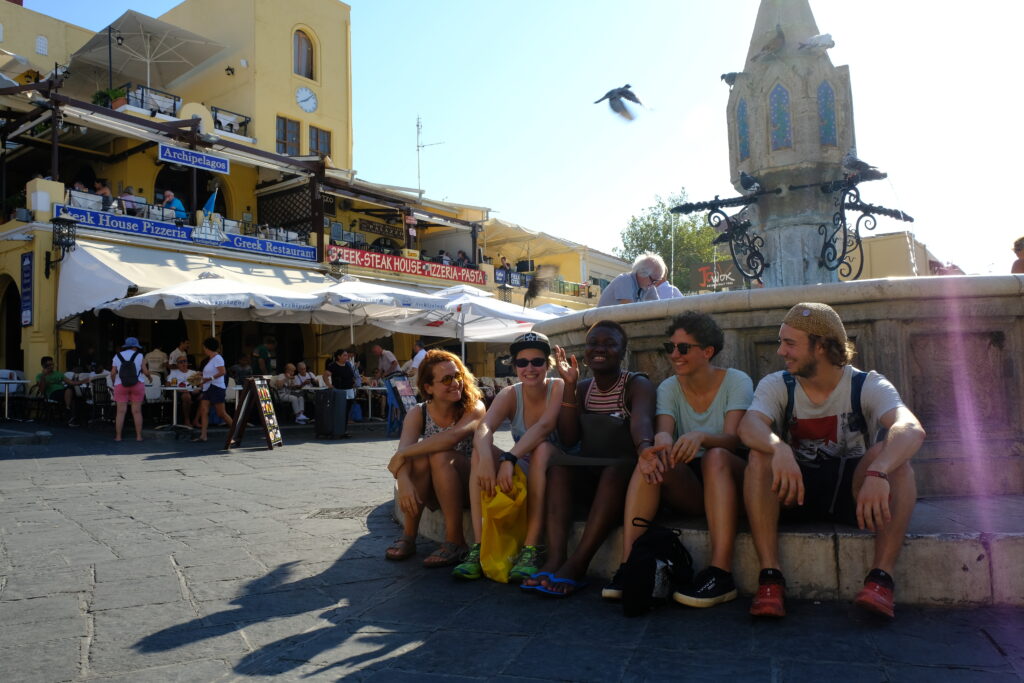 Who we are looking for
You don't need expertise in sailing – however what you need is the motivation to join in a collaborative project that deals with European politics, critical debates and research about European futures.
We are looking for someone who is fluent in English and is comfortable talking with new people, ideally with experience in journalism or social work.
We will be working with various media, so knowledge in podcasting, video making, photography or social media would be awesome, however, all those skills are not a requirement for you to apply. In general we are mostly looking for a cool person to bring new experiences and ideas to the project and to join in our journey. 
We started the project earlier this summer and so far have met online to exchange our ideas and backgrounds and to decide on the project focus. Members of the group are: 
Gintvile 
Environmental economics student from Lithuania. I'm a travel enthusiast and a keen admirer of the natural world as well as human relationship to it. 

I have a broad range of interests, including sustainable living, environment, ethics and sociology, which often opens doors to the most interesting and rewarding experiences and collaborations. I believe our summer project will be another great opportunity to travel with intention and purpose.
Renis
I am a young activist and researcher  who has a long tracking record of civic engagement and voluntarism contribution. I mainly focused my energy in advocating and working with youth, children, marginalized communities, young asylum seekers, people with disabilities, etc. I also work as researcher, and I am particularly interested and focused in Politics, European Union & Enlargement Process, Human Rights, Gender Equality, Social policies, Western Balkans & EU, etc.
Sara 
Theatre Maker and Dramaturgy student from Germany. I am mostly researching and working in the field of theatre for young audiences and performance art. 

I strive to make my own work intersectional and sustainable by focusing on collaborative working methods and non-discriminatory education. I am looking forward to the project and to engaging with other people about our ideas and experiences.
Applications are open to persons between 18 and 25 years, who are in training (academic or operational) as well as young professionals whose main place of residence is in Europe. By Europe we understand all current and potential member states of the European Union. Required is civic engagement for example in form of volunteer work, thorough knowledge of the English language, and the willingness to sail with a team.
REQUIRED APPLICATION DOCUMENTS:
CV (chronological, in bullet points, english)
explain briefly how you can benefit to the group with your experience and knowledge (max. 600 words)
send all documents to application@farmont-stiftung.de until the 18th of January 2021.