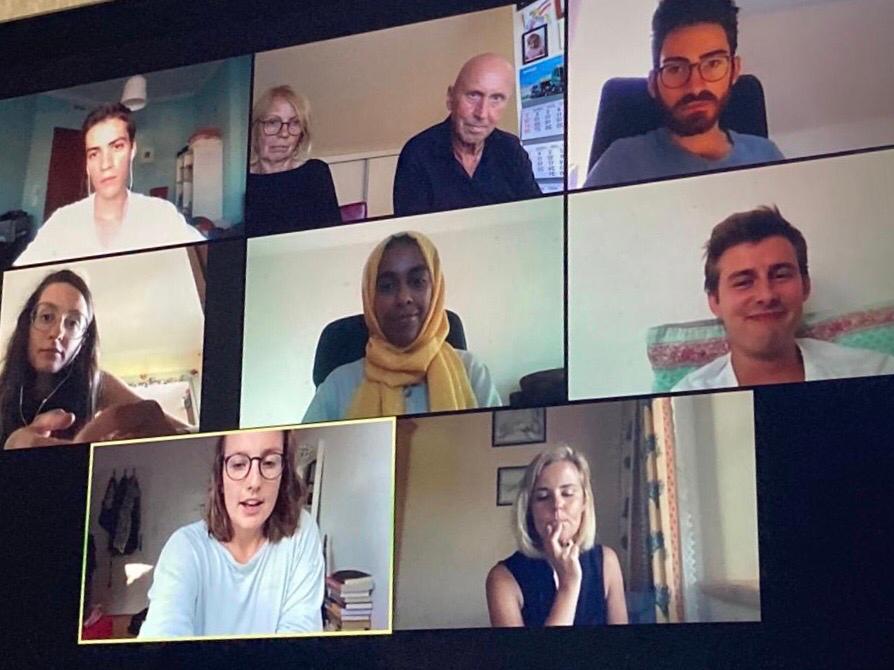 And so it begins. Ahead of us await many more online meetings, deep conversations about Europe (and life) and a 10-day sailing adventure. We are all surely going to be spending a lot of time together, so we needed to get familiar with one another, and that is why we started our first meeting by introducing ourselves. Extraordinary times (aka COVID-19) require extraordinary measures, which means that we will be conducting a good part of the Summer School program online. Nonetheless, everyone was super excited about this!
In this first meeting we decided that, for the first 5 days, each one of the newcomers will make a presentation about their views on Europe, and that is to be followed by a group discussion. Today we reflected upon many different topics, such as the possibility of transforming the EU into the "United States of Europe", what that entails and what could (or should) motivate such a change, the different meanings of solidarity (both within and outside Europe) and how to address the brain drain phenomenon that is taking place in Europe.
Since it was our first day, we ended up not diving too deep in any particular issue, opting for a more general approach instead. As we all have different backgrounds, it was intriguing to see how we all approach these questions from different angles and try working around them together, which, in a sense, is precisely what Europe does. And with that said, we are all looking forward to what the next few days will bring!